How Much Does Clearing Land Cost?
The cost of clearing land varies based on several factors. Some of them are the size of the land parcel, the thickness of the brush, and the type of clearing required. However, clearing a lot can cost thousands of dollars. It is best to contact a professional for accurate estimates. Here is some information to help you calculate the cost. 
(Looking for a forest mulcher service? Contact us today!)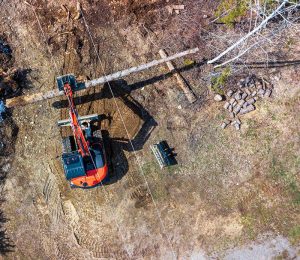 Thickness of brush
The cost of clearing land varies based on the area to be cleared and the density of brush and trees. For example, clearing a quarter acre of flat, light brush will cost as little as $950, while clearing a full acre of densely forested land will cost as much as $7,000, or even more. 
Clearing land can increase the value of a piece of property. This is because the land will be free of dead trees, decaying stumps, overgrown bushes, and weeds. Furthermore, the land will be free of fire hazards. A discarded cigarette can ignite a dried bush or overgrown grass, so clearing the land will reduce the risk of fire. 
The time it takes to clear land
Land clearing takes time, especially if you're working with rocky terrain or large trees. This is one of the reasons why you should hire experts to handle the job if you don't have the time or the tools. If you're working with large trees or brush, you can even hire an arborist to remove them for you. 
When you're planning to clear land, you'll need to budget your expenses. For instance, a commercial tree cutter will charge you a flat rate per square foot of land. However, this price is likely to vary based on the equipment and location. You'll also need to figure out how much money you want to spend on equipment rentals, supplies, and hauling away the debris.